Over the years, Fountain House model programs have touched the lives of countless people worldwide who live with serious mental illness. Every day we are constantly amazed by the stories we hear from all over the globe about people addressing our issue head-on to ensure we are creating a world where people with serious mental illness can live and thrive in society.
In May 2018, we met with sisters Molly Knight Raskin and Alexandra (Allie) Knight. Molly just completed a documentary Still We Rise, which she spent five years in Liberia making and Allie is completing her studies in Counseling Psychology. You can read more about the film and the sisters' experience touring through Fountain House below.
STILL WE RISE Documentary
STILL WE RISE is the inspiring true story of three liberian health workers – the first to tackle an invisible but deadly epidemic of mental illness in their tiny west african homeland.
After suffering 14 years of brutal civil war and the world's most deadly outbreak of Ebola, Liberia is struggling under the weight of widespread trauma and other mental illnesses. It's estimated that more than 40 percent of Liberians suffer from PTSD. And those who suffer have nowhere to turn. For a population of more than 4 million, Liberia has just ONE psychiatrist.
STILL WE RISE follows three courageous young Liberians – all survivors of the war – as they set out to treat mental illnesses in a country where people who suffer from them are thought to be cursed or witched.
Journalist Molly Knight Raskin (formerly of the PBS NewsHour) and filmmaker Ben Niles spent five years documenting their effort, often against unimaginable odds. And when Ebola breaks out, they find themselves on the front-lines of another deadly epidemic – one that threatens to destroy everything they've worked so hard to build.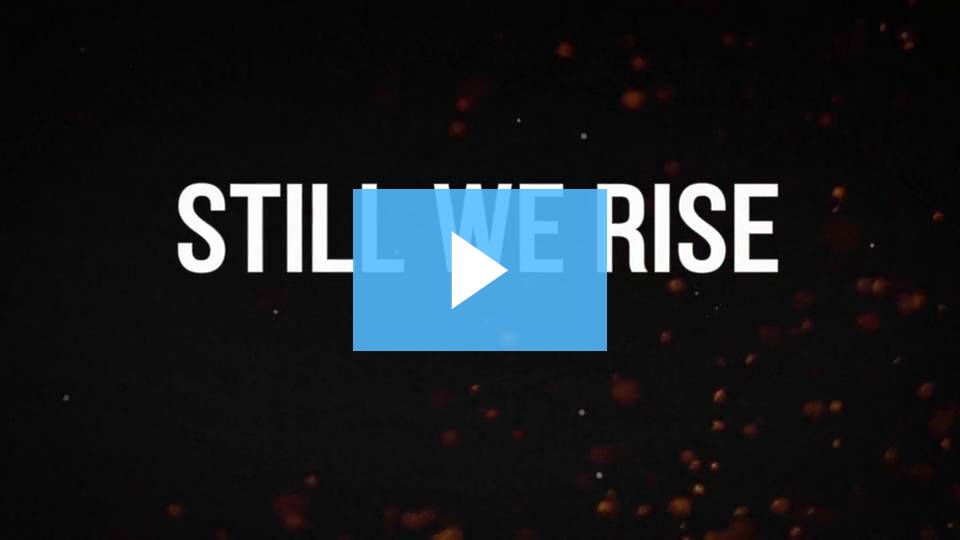 "Fountain House is one of the most hopeful, sustainable models for care I've ever witnessed."
By Molly Knight Raskin
In my career as a journalist I've had the opportunity to travel the country, and world, to report on issues related to mental health care. In this work I've witnessed first-hand just how wide the "treatment gap" is when it comes to people living with severe mental illness. Even in communities with an abundance of resources, access to care is often limited and dysfunctional – rooted in the idea that people with these illnesses have nothing to contribute to society at large. It's a dangerous misconception, but one that's widely held. That's why I found it so heartening to visit Fountain House for the first time this month.
At Fountain House – which functions as a "clubhouse" for people suffering from serious mental illnesses like schizophrenia, bipolar and depression - all traces of discrimination and diagnoses are left at the door. Inside, the charming building is a vibrant hive of activity; its energy is contagious. Hundreds of its voluntary "members" are busy living, working, learning and socializing. And for the first time in many of their lives, they are shedding the stigma that has long shadowed them. 
My tour of the house presented a series of moving movements – one of them a stop at the "wall of pride" which displays certificates of education achieved by Fountain House members. As I marveled at the vast array of accomplishments – ranging from master's degrees to GED's - Raymond, our enthusiastic and well-informed guide, said with pride: "Many people think that individuals with mental illness can't achieve anything. This wall proves them wrong."
In fact, the entire system at Fountain House proves that the potential for people struggling with severe mental illness is vast and extraordinary. In this self-sustaining facility, members contribute to all the day-today operations: they cook, clean, garden, pen newsletters, answer phones, man the mail room, attend classes and produce some truly spectacular works of art, which hang throughout the house.      
At a time when mental health care in this country remains stuck in a deeply flawed, desperate cycle of hospitalizations, incarceration and bureaucracy, Fountain House is one of the most hopeful, sustainable models for care I've ever witnessed. The organization has the data to support its efficacy, which has enabled Fountain House to replicate its model not only in the US, but all around the world. To really understand the impact of Fountain House, however, you have to spend some time as a careful observer of just how positive, supportive and hopeful an environment it's created. It's living, breathing proof that if we approach care from the basic but fundamental idea that people with mental illness deserve humanistic care, they can reclaim their lives.
"Instead of being introduced to patients attached to their diagnoses, I was introduced to incredibly talented, passionate, motivated, and hard-working members of a community in which each individual's strengths are fostered."
By Alexandra Knight
I had the opportunity to visit Fountain House in New York City and I am truly amazed at how wonderful it is. Throughout my history of working with individuals suffering with mental illness and substance abuse issues, I have always felt that clinical settings were missing something that could vastly improve the lives of many of the clients I worked with. We live in a society in which mental illness is wrought with a stubborn stigma that has caused a dangerous misconception about what it means to have a mental health issue. Sadly, for many people struggling with mental illness, they become trapped in a vicious cycle of outpatient treatment facilities and periodic psychiatric hospitalizations, which often leads to a lack of self-confidence and motivation.
My experience touring Fountain House and speaking with some of the members offered me a strong sense of hope. In fact, I found my visit so impactful that it brought me to tears. Instead of being introduced to patients attached to their diagnoses, I was introduced to incredibly talented, passionate, motivated, and hard-working members of a community in which each individual's strengths are fostered. What I also did not see was blank stares characterized by dehumanization, helplessness, and hopelessness that so often exist in clinical settings.
Fountain House is truly inspiring. The skillful artwork to the astounding display of certifications and degrees obtained by members makes it clear that the lives of so many individuals have flourished as a result of involvement with Fountain House.  It's no wonder that Fountain House's approach has been replicated in so many places across the globe and it is my hope that the approach will continue to be adopted as an effective humanistic strategy to helping individuals who suffer from mental illness.