On Saturday, April 7, 2018, over 500 participants took part in Fountain House's One-in-Four 5K in Riverside Park to raise vital funds for our comprehensive wellness programming and bring awareness to the connection between mental and physical health. The community (including some canine friends) sported caps and t-shirts in eye-catching lime green, the cause color for mental health awareness.
The morning began with our One-in-Four 5K Wellness Expo, where the community learned fun and practical ways to promote healthy living, wellness education, physical fitness, and nutrition. Thanks to all of our Wellness Expo exhibitors Boxed Water, Cafe Grumpy, Lorraine Kearney Nutrition, Neurocrine Biosciences, Walgreens, and William F. Ryan Community Health Center. 
Before the race, Fountain House President Kenneth J. Dudek thanked our sponsors, partners and Fountain House model programs who joined the race from neighboring boroughs and states.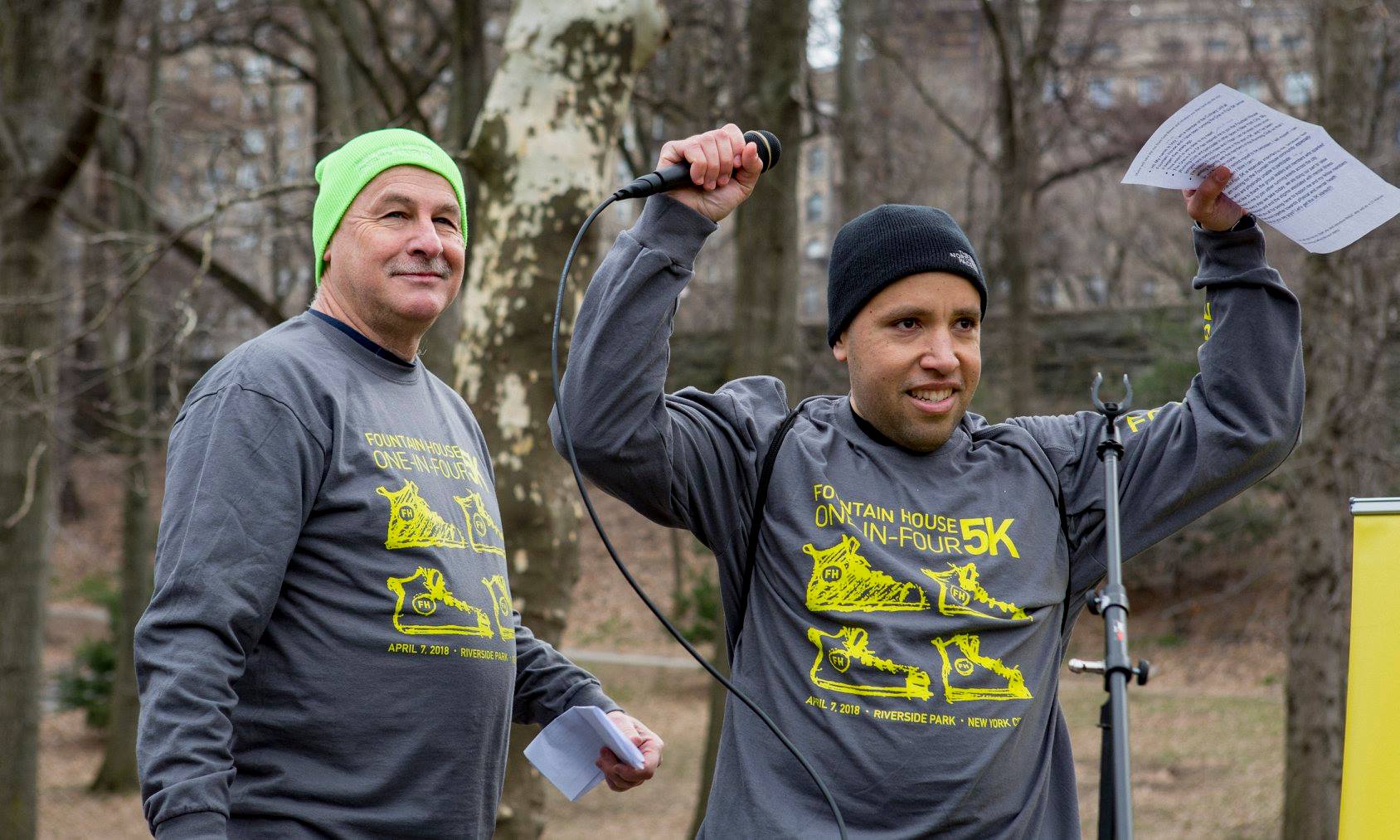 A highlight of the day was when Fountain House member Izzy delivered remarks about what participating in the One-in-Four 5K means to him.
We were thrilled that Manhattan Borough President Gale Brewer was able to join us as she talked about the importance of programs like Fountain House. 
The race kicked off with a warm-up from Bollywood-inspired dance-fitness company, BollyX.
Thanks to everyone's support, this year's One-in-Four 5K was a huge success. There is still time to build on the momentum. 
Make a CONTRIBUTION to Fountain House and help people with serious mental illness live and thrive in society.
View and share photos from the One-in-Four 5K on Facebook. If you have not already, please like our page!
Thank you again for making this Saturday's event an enormous success. We look forward to seeing you at upcoming events and at next year's One-in-Four 5K! 
Thank you to our event sponsors and partners!